Visitor Information During Museum Renovation Project
The Santa Barbara Museum of Art is dedicated to remaining open through the entire current renovation project. However, some impacts of the project may affect visitors. Please check back on this page for updates.
Current Galleries Open/Closed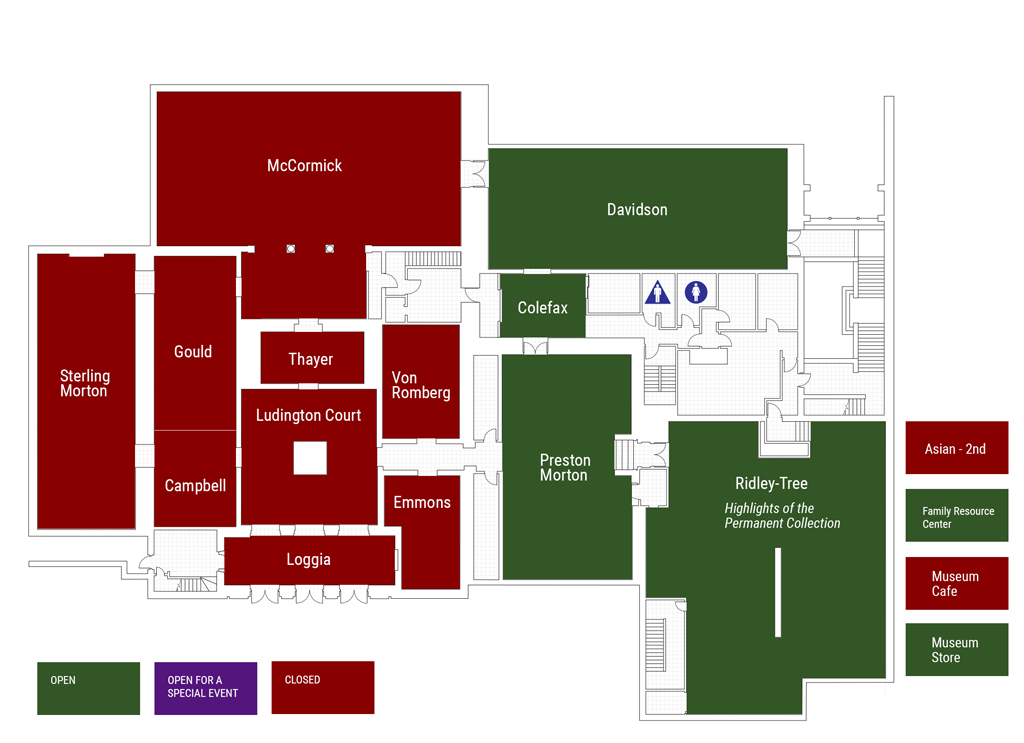 Gallery Information Updated 05/2018
Change of Entrance
Until further notice, the State Street entrance is closed. Please enter the Museum through the Museum Store or the Park entrance (nearest to the Library).
The Museum cafe is closed until further notice.
Admission
Enjoy half off admission!
---