---
Update, 6/26/2020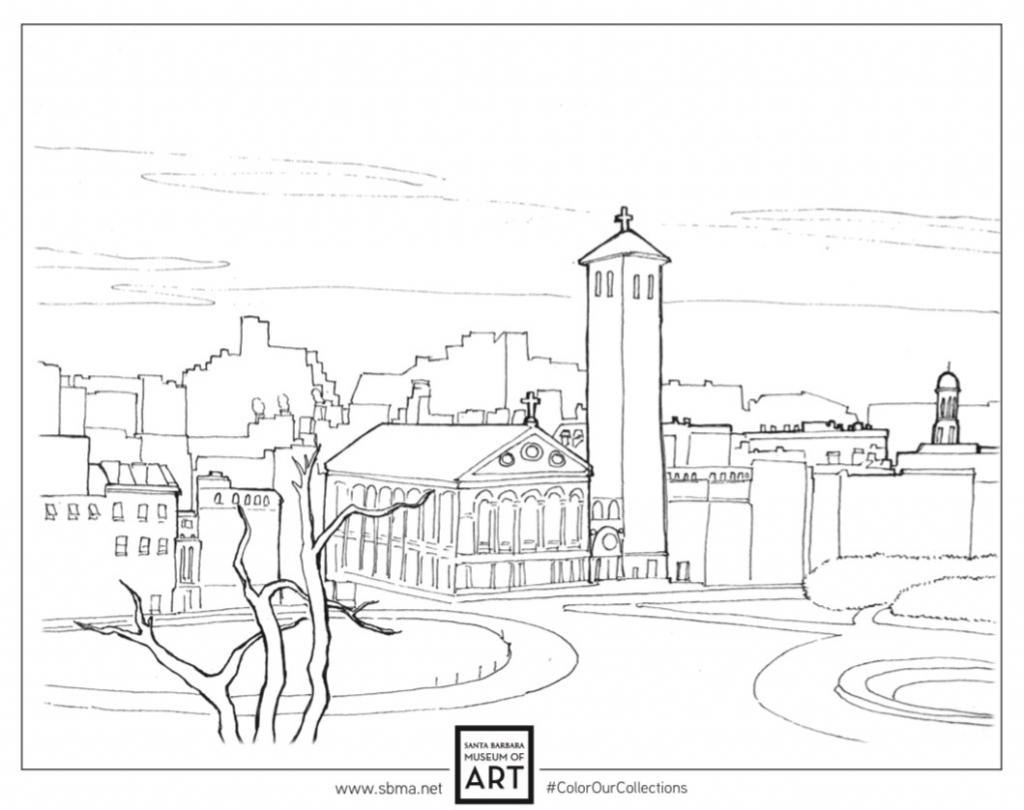 Additions to "SBMA Travel Guide to Virtual Adventures": 
Best travel documentaries, Conde Nast Traveler 
"Cocktails with a Curator" at The Frick, shared by SBMA Travelers Linda and Peter Beuret
Watch SBMA's Curator of Contemporary Art talk about "November, Washington Square" (1959) by Edward Hopper and many other videos on SBMA's YouTube channel, then engage in some "SBMA At Home" by coloring your own "November, Washington Square". 
---
Update, 6/25/2020
SBMA Travel Guide to Virtual Adventures
Left Image: Royal tombs decorated with Persian-style tilework in the Qutb Shahi funerary complex, Golconda, Deccan, India (Photo: Keelan Overton)
Right Image: Tomb of Ahmad II Bahmani, Bidar, Deccan, India (Photo: Keelan Overton)
Every Journey Starts with a Plan
According to travel personality Samantha Brown, the act of PLANNING travel puts us in the same psychological, happy-go-lucky place as BEING in a destination. Right now, 44% of people are using their extra time to plan a future trip. Are you? See what travels we have been planning for you.

The Right Book can Make all the Difference
A good read can change the way you experience a new destination. We have some great new recommendations for you. Two recent book suggestions from an SBMA Traveler you might enjoy are See You in the Piazza and Always Italy, both by Frances Mayes. For a more academic read, Dr. Keelan Overton, a favorite SBMA Study Leader and Lecturer, recently published Iran and the Deccan: Persianate Art, Culture and Talent in Circulation, 1400-1700, a collection of 14 essays by 18 scholars addressing the movement of people, works of art, and cultural norms between Iran and the Deccan region of southern India. The 140 photos alone will transport and transfix you.

For Those of you in Need of a Guided Adventure Now
Sometimes waiting is the hardest part. If you are in desperate need of some adventure and can't wait until all this planning comes to fruition, these are a few of our favorite guided virtual travel experiences you can watch right now.
Scroll to the first post at the very bottom for even more virtual travel ideas! 
---
Update, 6/23/2020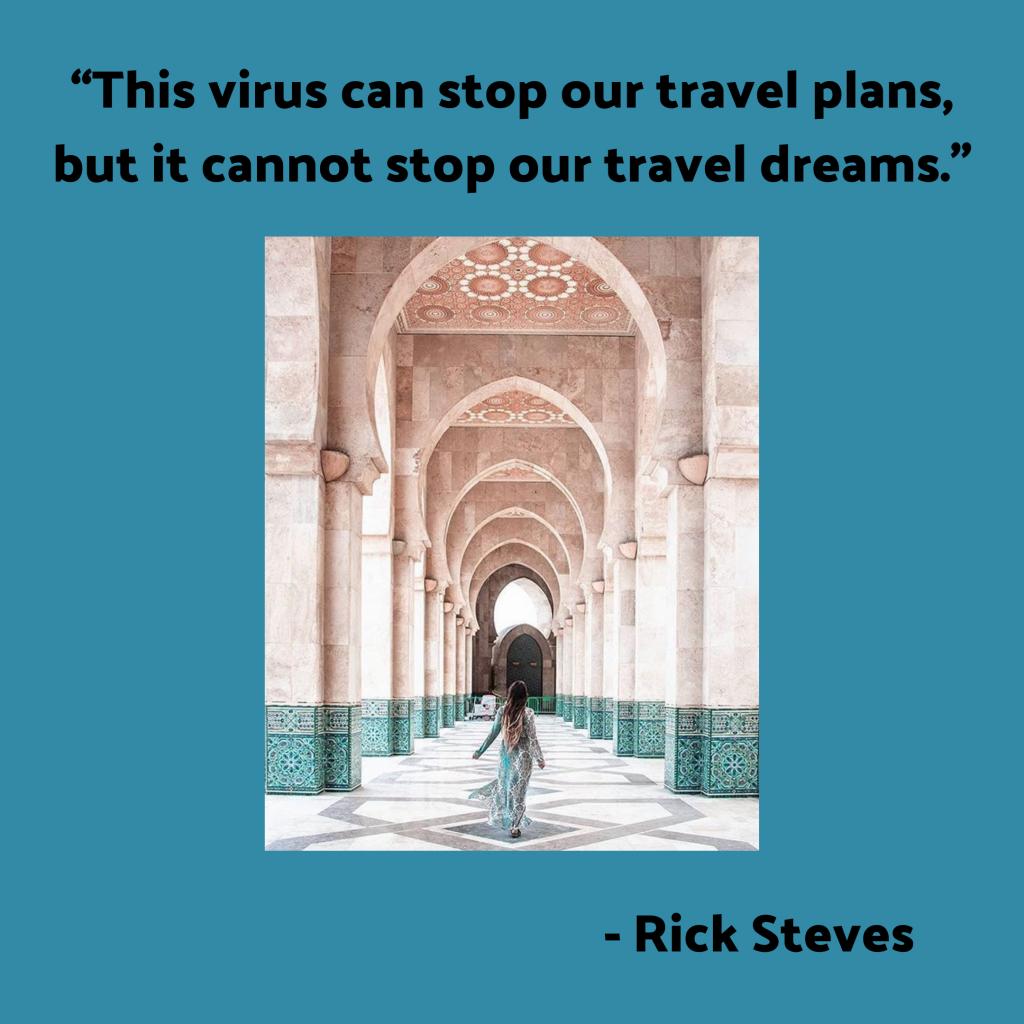 According to travel personality Samantha Brown, the act of PLANNING travel puts us in the same psychological, happy-go-lucky place as BEING in a destination.
44% of people are using their time in quarantine to plan a future trip.
Are you?
Email us your response at  travel@sbma.net
---
Update, 6/15/2020
"This virus can stop our travel plans, but it cannot stop our travel dreams." - Rick Steves
As I think about what Rick Steves said, I think about how happy I am when I am making travel plans, or doing travel research.  Since I was an 8-year-old planning my birthday party down to the very last detail, I have always enjoyed making plans, even if they never come to fruition. I have countless files on places I may go one day, or may never get to - it almost doesn't matter. 
This has worked beautifully with my job as SBMA's Travel Manager, since there are many trips that I plan and do not go on.  I relish in thinking about the places our Members would want to visit and in planning the itineraries, from the museums that should be included to the best moments for fitting in restroom breaks. 
And so I continue to dream of travel.  I dream about the moment when SBMA can offer tours again and I dream about the details. 
By Lisa Benshea, SBMA Travel Manager
---
Update, 5/29/2020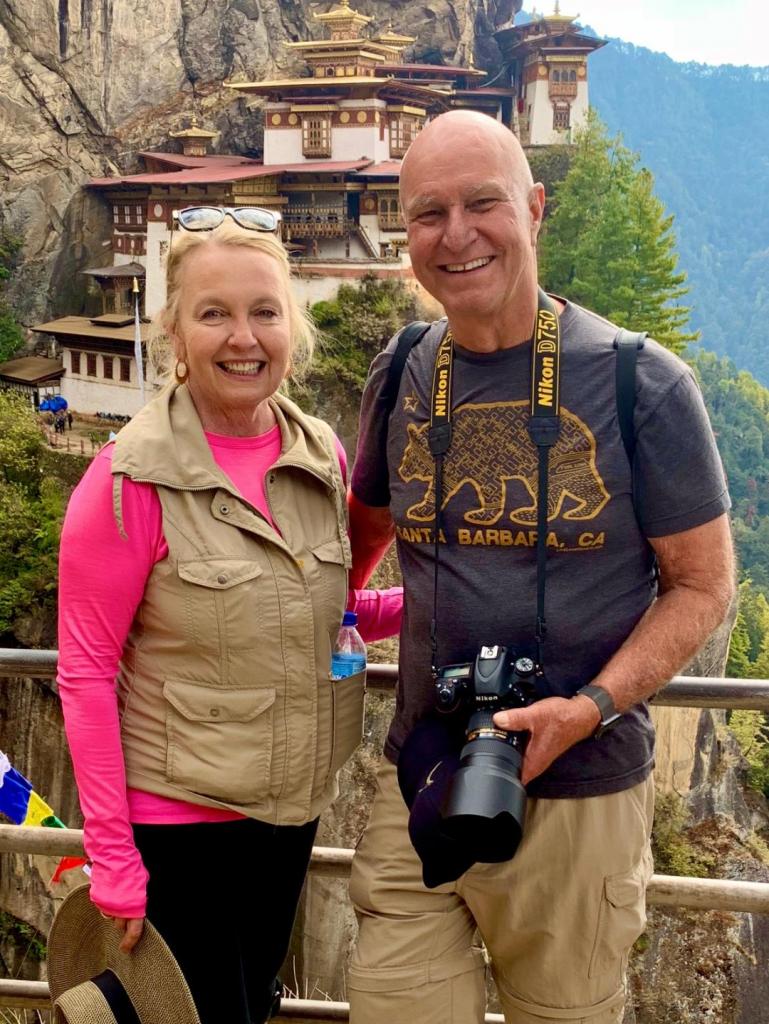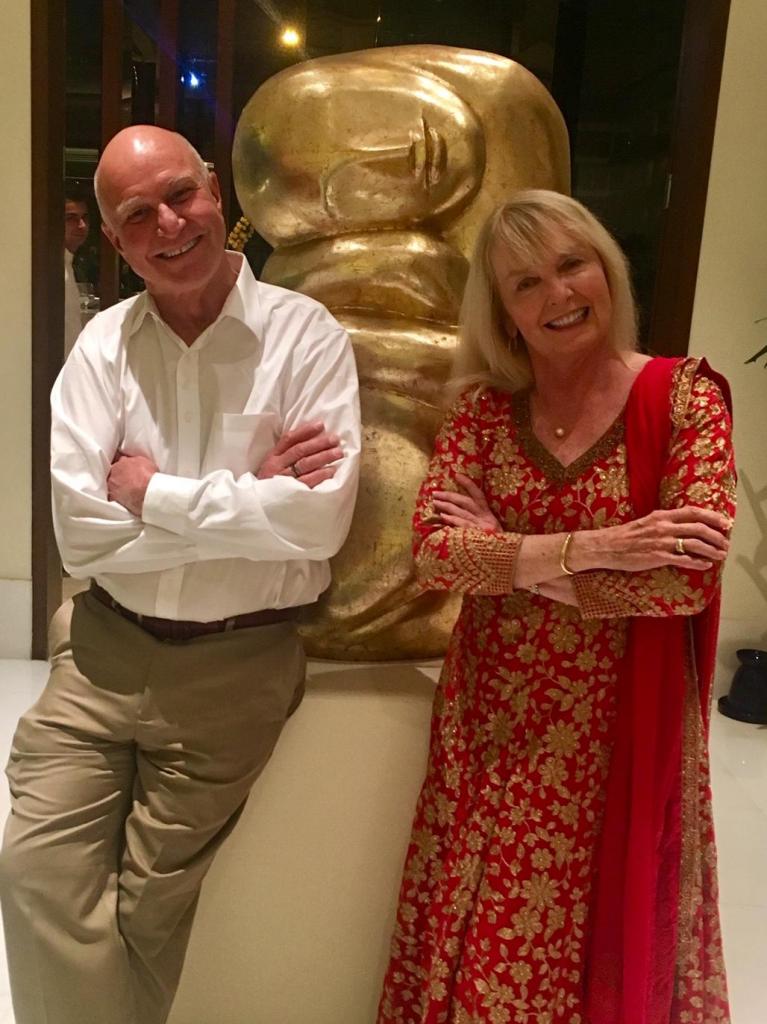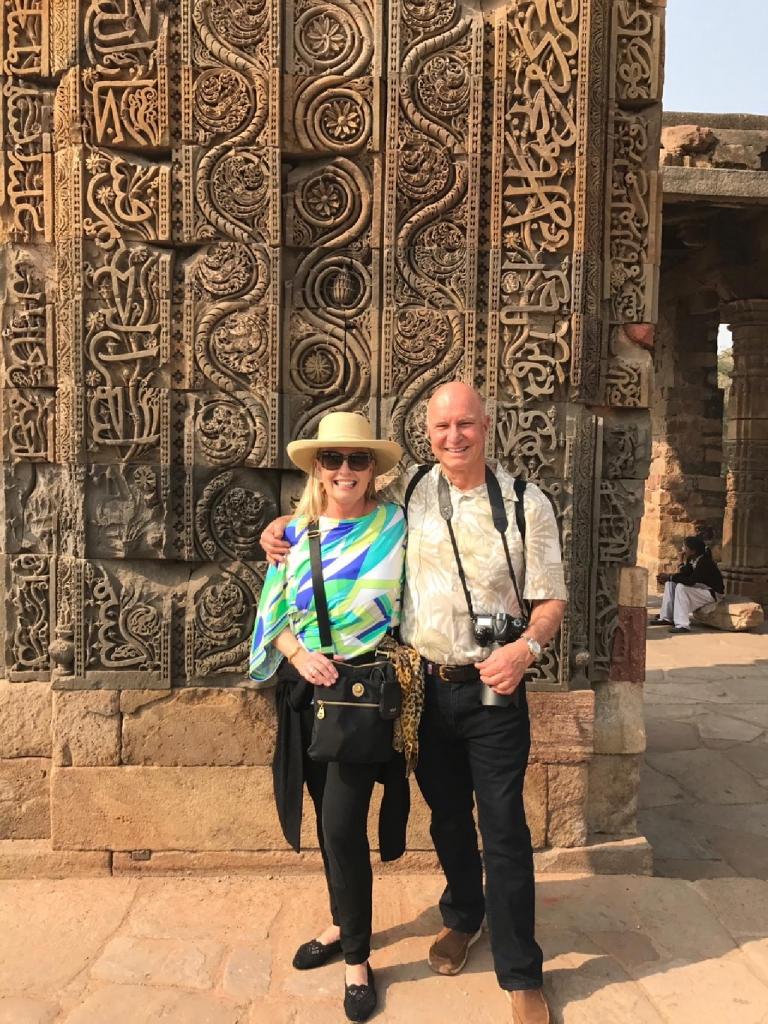 SBMA Travelers Jill Nida and Gary Simpson, who have taken three trips with SBMA Travel, were featured in our SBMA Members' e-newsletter. Both Santa Barbara natives, Gary owns Ace Santa Barbara Home Improvement Center and Jill is an avid community volunteer. Both are world travelers. Hear what they have to say! 

What inspires you?
"Traveling to experience and appreciate other places and cultures is totally inspirational for both Jill and me.  Aside from all the interesting sights, smells, flavors and cultures, we crave traveling for the people experiences we bring home in our memories. It's amazing how many wonderful local people one meets along the way. We stay in contact with at least three guides we had on trips over the last few years."

What is your connection to the Museum?
"It is thanks to SBMA that we have experienced three wonderful and enlightening trips to India (twice) and lastly Nepal, Tibet and Bhutan, all of which were absolutely fabulous, meticulously carried out by our accompanying SBMA host and expertly guided by the best guides to be had. We loved our first trip to India and when presented with some trip options we 'went for it' and booked two new different ones at the same time because we just couldn't pick which one was the better. So glad we did!"

Do you mind not being able to travel right now?
"We were getting very close to booking a trip we had planned for this fall, but by early March it was obvious that it would have to wait...and we're fine with that."

What are your favorite countries?
"That's a tough question that I'm sure stumps many a traveler. We think India is probably the most culturally diverse and fascinating country we've visited...and we have visited a lot...but Bhutan was so peaceful, beautiful and with some of the most sincere and kind people on the planet you could ever want to experience."

Where do you want to go next?
"We would love to join SBMA for another two week trip to other parts of India or perhaps Egypt, preferably allowing for special perks such as going to places others normally don't gain admittance to and being guided by top specialists and knowledgeable guides along the way, something we know SBMA can do!"
---
Update, 5/24/2020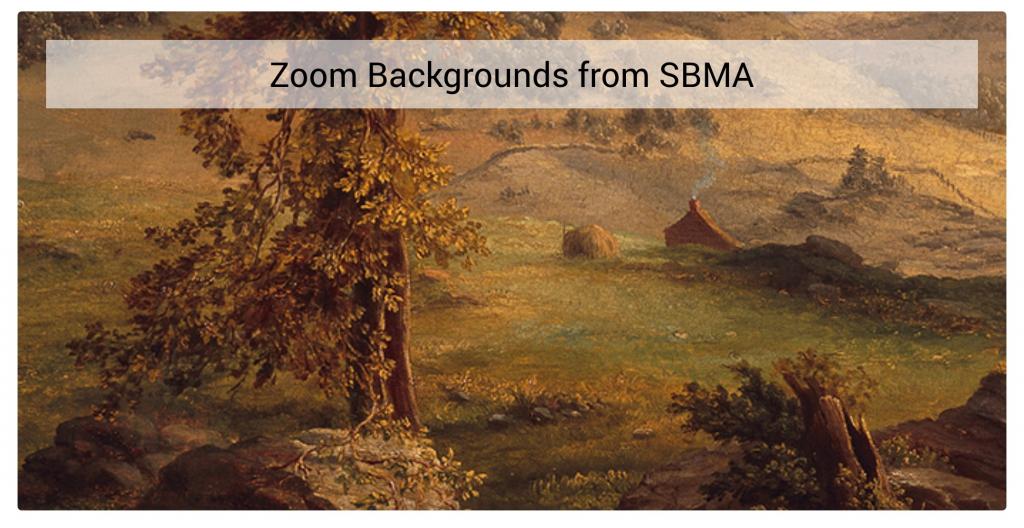 SBMA At Home is a new addition to the Museum website and includes curatorial content, such as virtual tours and past lectures, as well as family-friendly art lessons and projects created by Museum Teaching Artists and educators. Bringing the Museum home addresses the ongoing human need to connect; a desire that is especially strong at times like this. SBMA At Home provides that connection, from something as small as a momentary distraction, to inspiration, respite, a chance to learn something new, or an activity to do as a family.
---
Update, 5/20/2020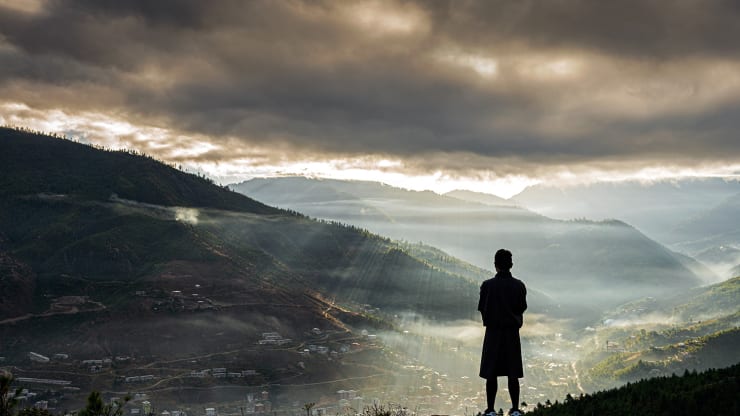 This article took me on a virtual trip back to Bhutan, perhaps my favorite country to visit, where I have been twice and would happily return every year!  https://www.cnbc.com/2020/05/13/travel-to-bhutan-an-authentic-experience-in-asia.html ~ Lisa, SBMA Travel Manager
---
Update, 5/18/2020
A quote for these times of isolation:  "One's destination is never a place, but rather a new way of seeing things." - Henry Miller
---
Update, 5/14/2020
As the Museum continues to be closed and we continue to plan for the future of travel, we loved this short article by Pico Iyer, who always reminds us in the most beautiful words, why we travel. 
---
Update, 5/8/2020
Reminiscing about past travels? We would love to see your best SBMA Travel photos and hear your best travel memories. Send them to  travel@sbma.net.
Thank you Mary and Cinda for sharing your travel photos!

Sent by SBMA Traveler Cinda Erdman: a photo from the dining room of the Hotel Paris in Prague, SBMA tour to Vienna, Budapest and Prague in 2019.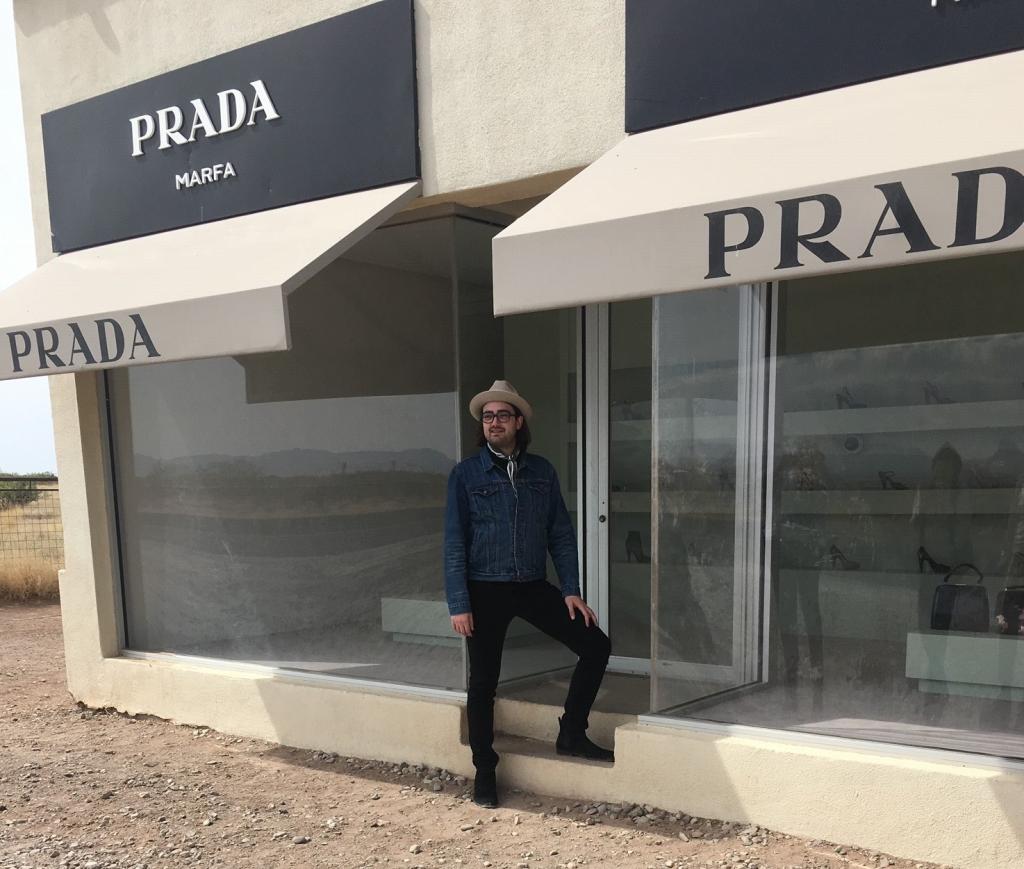 Sent by SBMA Traveler Mary Marks:  photo of Dylan Turk, study leader, SBMA tour to Marfa and Crystal Bridges in 2018.
---
Update, 5/5/2020 
From frequent SBMA travelers on how they are practicing "virtual" travels and looking forward to the future:
"I've had enough of this.  Let's get traveling!!"  - An avid SBMA traveler
"I have been very busy reliving wonderful trips to wonderful Italy. With the help of two newer books by Frances Mayes (she of 'Under the Tuscan Sun') I have been able to recreate some fabulous moments and plan a few for the future!  "See You in the Piazza" offers a more intimate travel account, complete with a few recipes..... good to enjoy with a lovely glass of wine, which she will also recommend.  "Always Italy" has the added value of some wonderful photography.  It seems Mayes knows and loves many of less visited locations we have enjoyed with Susie and Nigel. All things Italian are lovingly described, from the mini series 'My Brilliant Friend' to Taralli, those circular treats so delicious with aperol spritzes, which we all loved in Puglia!  Just spending time going through my old Susie itineraries and remembering special moments with Nigel reminds me how much I am looking forward to travel again!  Soon, very soon......." - Gwen Baker, SBMA Traveler and Trustee
"I like to think you and your staff are happily cooking up new plans for when we can all travel again. It is a wonderful day dream now." - Melissa Dvorak, SBMA Traveler  
---
Update, 5/1/2020
Lisa Benshea, SBMA Travel Manager, Looking Back and Forward
Lisa's favorite places:
~ Morocco for its colors, tiles, arches, designs, history.
~ Italy for its customs, Michelangelo, and gelato.
~ India for the fact I can't even put into words why I love it.
~ Mexico for all its variety, culture, art, food.
~ Bhutan for everything else! 
~ Plus Hawaii, because as the song goes, "I'll never forget where I'm from."
(And all these places for their wonderful people!)
Lisa's dream destinations of the moment:
~ Armenia, Georgia, Laos, Colombia, and Cape Cod
~ Plus all of the favorite places above, because everytime I go somewhere, it doesn't make my list of "places to go" any smaller, it just makese me want to go back to see more!
---
Update, 4/28/2020
Virtual Travel Ideas ~ Reminisce, SBMA Lectures Online, Books, Movies, and Planning of Future SBMA Tours: 
While these uncertain times have created endless challenges in the travel industry, we have found comfort in reminiscing about past tours. If you would like to reminisce with us, please email  travel@sbma.net with your favorite photo and/or memory from a past SBMA Tour. We can't wait to hear from you and the best photo will be featured in the next SBMA Members' Newsletter!
Looking to the more recent past, we have hosted some wonderful guest speakers for our Armchair Travel Lecture Series. If you didn't get a chance to see them in person we invite you to watch them from the comfort of your home, maybe paired with a cocktail or favorite viewing snack. Click Here and select Public Lectures, then click on one of the five Armchair Travel Lectures. 
A good read is becoming increasingly important right now, and we have been enjoying this list of great travel books and this list of amabassador recommendations for the one book you should read before visiting their country from Conde Nast Traveler.
Also from Conde Nast Traveler is this list of 50 great travel movies we thought you might enjoy.  
Finally, for those dreaming of the day travel is feasible again, we have updated our website with our plan for 2021 and beyond (subject to change). We are in constant communication with our contacts around the globe, putting together one-of-a-kind itineraries for you and getting ready for the moment when travel is once again on the horizon.