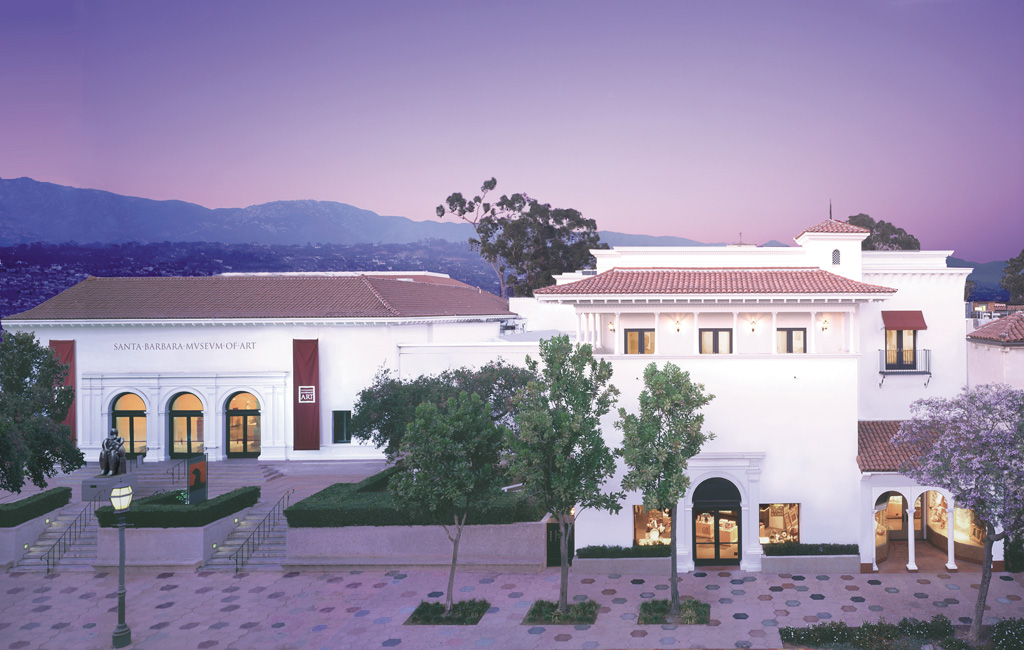 Museum Admission
Please note that gallery access will be limited 2/18 - 3/21 due to equipment upgrades. The Museum is offering free admission during this time. We apologize for any inconvenience.
Members
Free
Adults
Free
Active Military & Military Families (with Military ID)
Free
Seniors (65+)
Free
Students with ID
Free
Ages 6 – 17 (with ID)
Free
Under 6
Free

Santa Barbara County students (K – college) with current ID/proof of local residency free Santa Barbara County teachers (K – 12th grade) with current ID free *For student groups of 5 or more, please contact Education Programs at ( 805.884.6441) or  education@sbma.net
Museum Hours
Tuesday – Sunday
11 am – 5 pm
Free Thursday Evenings
5 – 8 pm
Closed Mondays
Closed June 22 (For Solstice), 4th of July, August 2 (for Fiesta), Veteran's Day, Thanksgiving Day, Christmas Day, and New Year's Day
Galleries and Store close at 3 pm Christmas Eve, Thanksgiving Eve, and New Year's Eve
Tuesday – Friday
10 am – 6 pm
Saturday & Sunday
11 am – 5 pm
Thursday Evenings
5 – 8 pm
Closed Mondays
Saturday & Sunday
12 – 4 pm
Thursdays
5 – 7 pm
Closed Mondays
Fearing Library
Due to the current major renovation project, the Library is closed indefinitely.
Accessibility
The Santa Barbara Museum of Art is wheelchair accessible.
SBMA offers Otojoy hearing loop technology to hearing aid users for events that utilize the Museum's sound system. Those interested in utilizing the technology are encouraged to contact their audiologist or Otojoy at 805.728.9114 or appointment.otojoy.com.