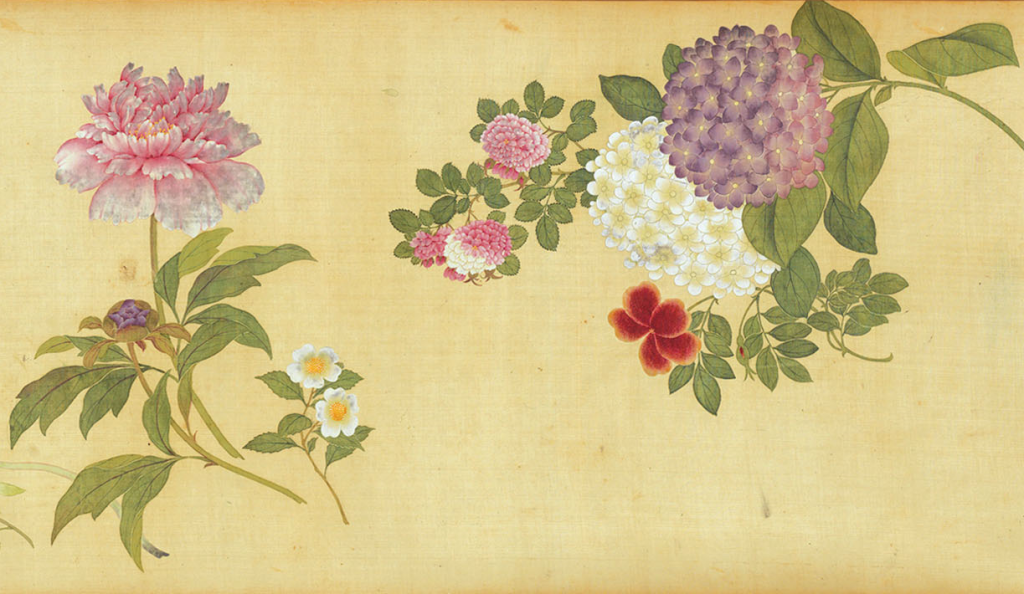 Yun Bing, Qing Dynasty, active first half of the 18th century, Hundred Flower (detail), 1697. Tianjin Museum.
---
Blossoms, Brush, & Birds
September 23, 2023 – January 14, 2024
Thursdays, 5 – 7 pm
Saturday & Sunday, 12 – 4 pm
FREE
Explore the secret language of birds and flowers. Paint, write, and observe in the manner of master Chinese poet and painter, Bada Shanren, in this interactive installation inspired by Flowers on a River: The Art of Chinese Flower-and-Bird Painting, 1368–1911, Masterworks from Tianjin Museum and Changzhou Museum.
This free, interactive space for all ages is designed for the hands-on exploration of themes resonating from the Museum's changing special exhibitions or permanent collection. It is staffed by a Museum Teaching Artist with Family Gallery Guides and a variety of art-making materials.