The Elements of Art Studio
Inspired by works in the Museum's Modern + Contemporary Collection
September 2, 2021 – February 6, 2022
Thursdays, 5 – 7 pm
Saturday & Sunday, 12 – 4 pm
FREE
---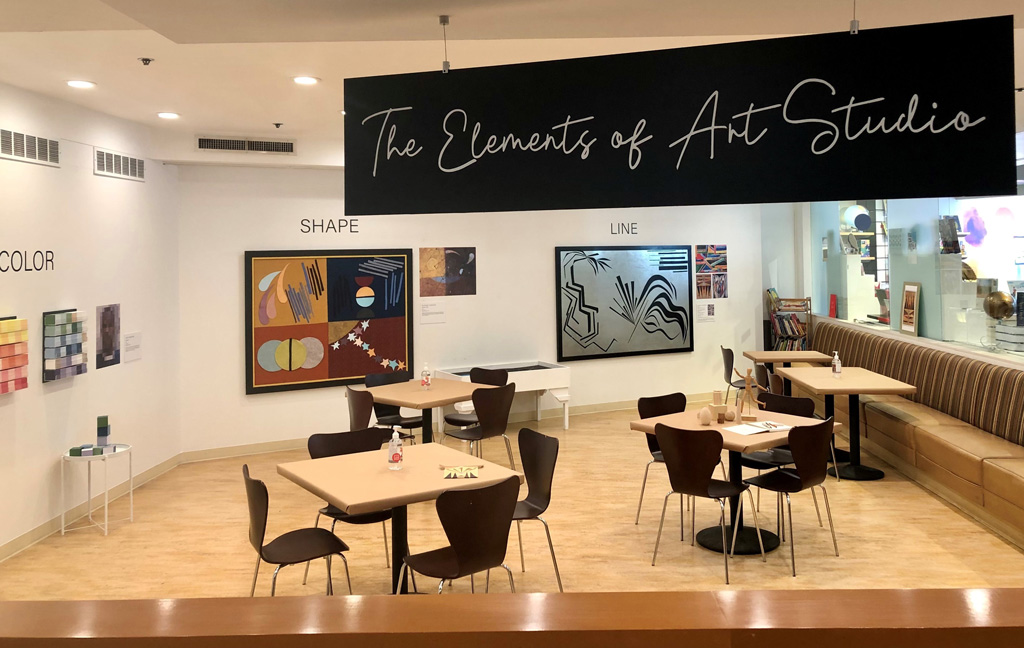 ---
The Elements of Art Studio explores line, shape, and color inspired by modern and contemporary works on view in the Museum's galleries. The elements of art exist in all works, whether they are ancient, contemporary, carved from stone, painted on canvas, a portrait, a still life, or abstract land art. They give us a visual language to observe, discuss, and respond to the different ways artists use these elements, and provide us with the foundation to create our own works of art.
Look for the elements of art in the work on view upstairs in the galleries. How do the artists use line, shape, and color in their artwork?
---
The Elements of Art Studio was designed by SBMA Senior Teaching Artist Tina Villadolid and colleagues from the Museum's Education Department.