SBMA's Family Resource Center
Thursdays, 5 - 7 pm 
Saturdays - Sundays, 11 am - 5 pm
Free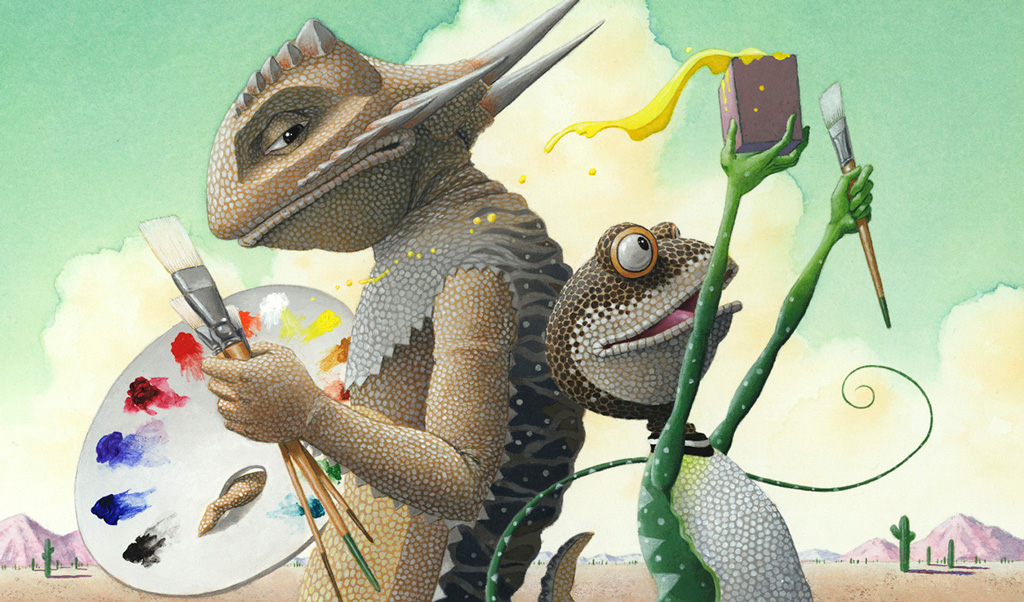 TITLE: Art & Max, jacket (detail)
CREDIT: David Wiesner, Watercolor, acrylic and poster paint on paper, 2010. Courtesy of the artist.
In March, the focus in the Museum's Family Resource Center shifts to literacy. Inspired by David Wiesner & The Art of Wordless Storytelling, explore the rich relationship between word and image. Contemplate the clouds or go fishing for stories in artist-designed story boxes, play "telephone" with a friend, take turns filling in the giant Mad Libs wall, shuffle plot, character, and setting using images from the Museum's permanent collection, or explore sentence patterns playing off the rhythm and repetition in katagami stencils. Whether you curl up with a book or participate in collaborative storytelling, discover how a museum can jumpstart language development and inspire fluency in a space designed for creative word play.