Winter After-School Classes – Re-Mixed Media & Ceramics
Submitted by melliott on Wed, 12/30/2015
By Jessie McCurdy, SBMA Teaching Artist
This winter, students ages 6–12 are invited to sign-up for two after-school classes offered at the Museum's offsite studio art facility, the Ridley Tree Education Center at McCormick House.
On Wednesdays, January 6 – March 23, a Re-Mixed Media class, inspired by the exhibition Looking In, Looking Out: Latin American Photography, includes the following projects:
Children insert their own animal in acrylic paint within a portrait of Frida Kahlo, inspired by Lola Álvarez Bravo's Retrato de Frida Kahlo, (ca. 1944). The project process includes color studies, underpainting, and texture building.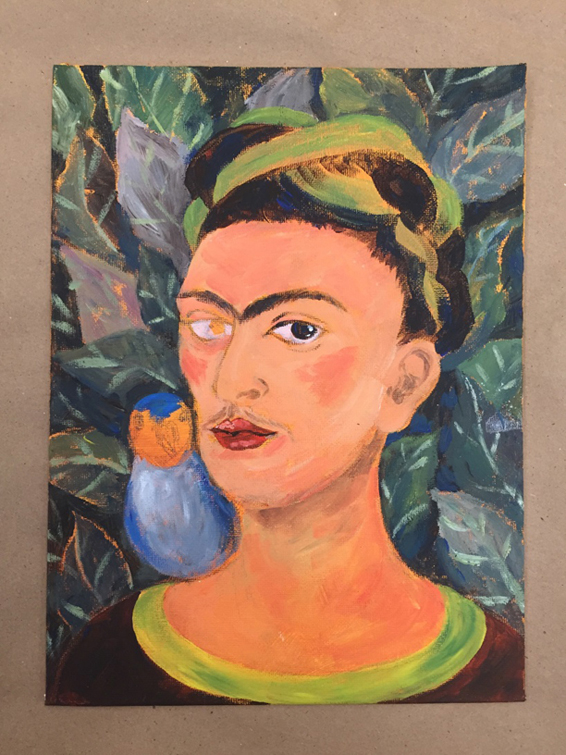 Prototypes by SBMA Senior Teaching Artist Itoko Maeno
A mixed-media version of Raúl Corrales' photograph Blue Jeans, Cuba (1948), created with torn strips of recycled denim, mixed paint, and found objects. Preliminary sketching activities explore line, shape, and value: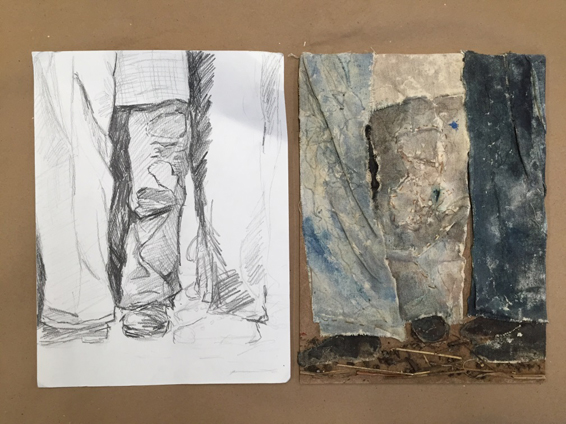 Prototypes by SBMA Senior Teaching Artist Itoko Maeno
Student work, Fall After School Ceramics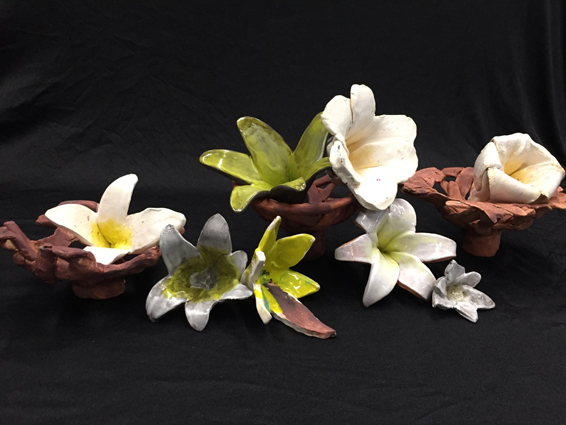 Sculpted clay flowers inspired by Flor Garduño's Basket of Light (1989).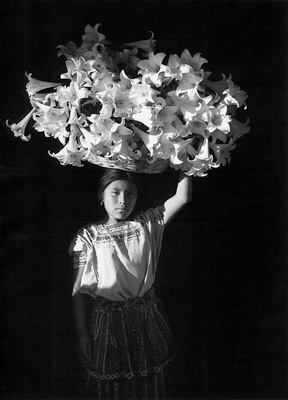 Flor Garduño, Basket of Light (Canasta de luz, Sumpango, Guatemala), 1989. Gelatin silver print. SBMA, Museum purchase with funds provided by Mr. and Mrs. Thomas Amory.
On Thursdays, January 7 - March 24, a ceramics class inspired by the exhibition Piranesi: Architecture of the Imagination includes wheel throwing, hand building techniques and glazing. Ceramics students look back to classical Roman architecture and draw from their own imagination to build a city, figurative sculptures, vessels, and a theatrical stage: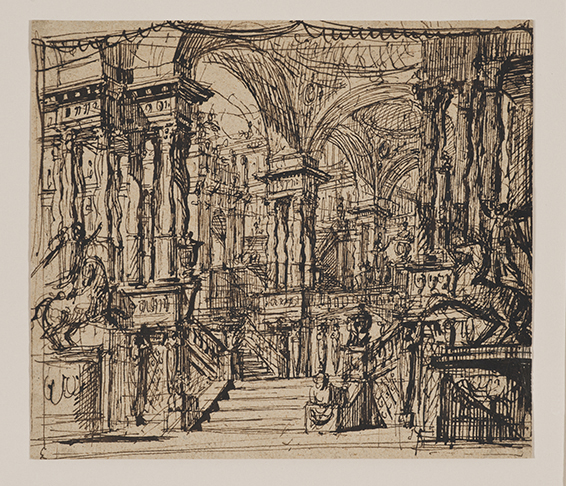 Credit: Giovanni Battista Piranesi, Large Fantastic Stairway, n.d. Pen and ink on tan paper. SBMA, Gift of the Rudolf L. Baumfeld Trust. 
Student work, Fall After School Ceramics:

For more information on how to register, click here