Charles Garabedian (1923-2016)
Submitted by melliott on Tue, 02/16/2016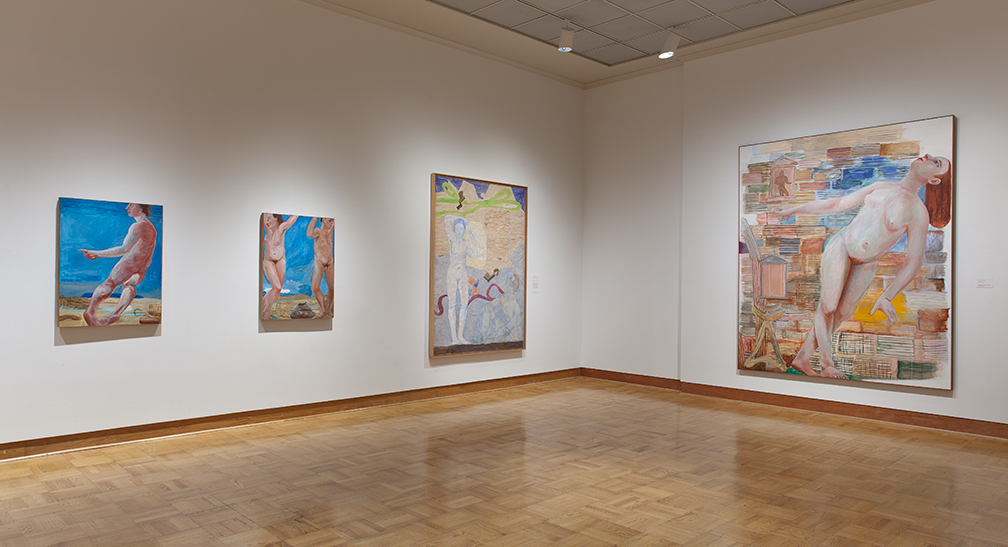 "Creativity is a strange thing, very elusive. The important thing is that everybody has to do something and everybody should find out who they are." - Charles Garabedian (1923-2016)
The Santa Barbara Museum of Art is deeply saddened by the passing of Charles Garabedian, a figure whose highly unique path as an artist had a broad influence on Los Angeles and contributed to the pluralistic view of art, place, and practice that took shape on the West Coast in the 1980s.
Charles Garabedian was born in 1923 in Detroit, served as a staff sergeant in the US Air Force, as an aerial gunner on a B-24 in over thirty missions over Europe, and worked for the Union Pacific Railroad. He began his career at age 32 when he began studying drawing with Howard Warshaw, then entered graduate school at UCLA, where he studied with William Brice and others and received his MA in 1961.  He joined the legendary Ceeje Gallery in Los Angeles in the early 1960s, debuted nationally in the 1975 Whitney Biennial, was represented in Marcia Tucker's notorious 1978 Bad Painting exhibition at the New Museum, and was hailed as a major force in the revival of figurative painting in the 1993 Corcoran Biennial. In 2011, SBMA mounted the exhibition Charles Garabedian: A Retrospective, which represented the artist's entire career with an emphasis on paintings and drawings produced during the years since his first and only other major solo museum exhibitions in 1981 (La Jolla Museum of Contemporary Art) and 1983 (Rose Art Museum).
Top image: Installation shot from Santa Barbara Museum of Art, Charles Garabedian: A Retrospective, (January 22 - April 27, 2011).
Image: Charles Garabedian with wife Gwen; SBMA Robert and Mercedes Eichholz Director, Larry Feinberg; and SBMA Curator of Contemporary Art, Julie Joyce at the opening of Charles Garabedian: A Retrospective (2011).