Raúl Corrales: Born on This Day, 1925
Submitted by melliott on Thu, 02/25/2016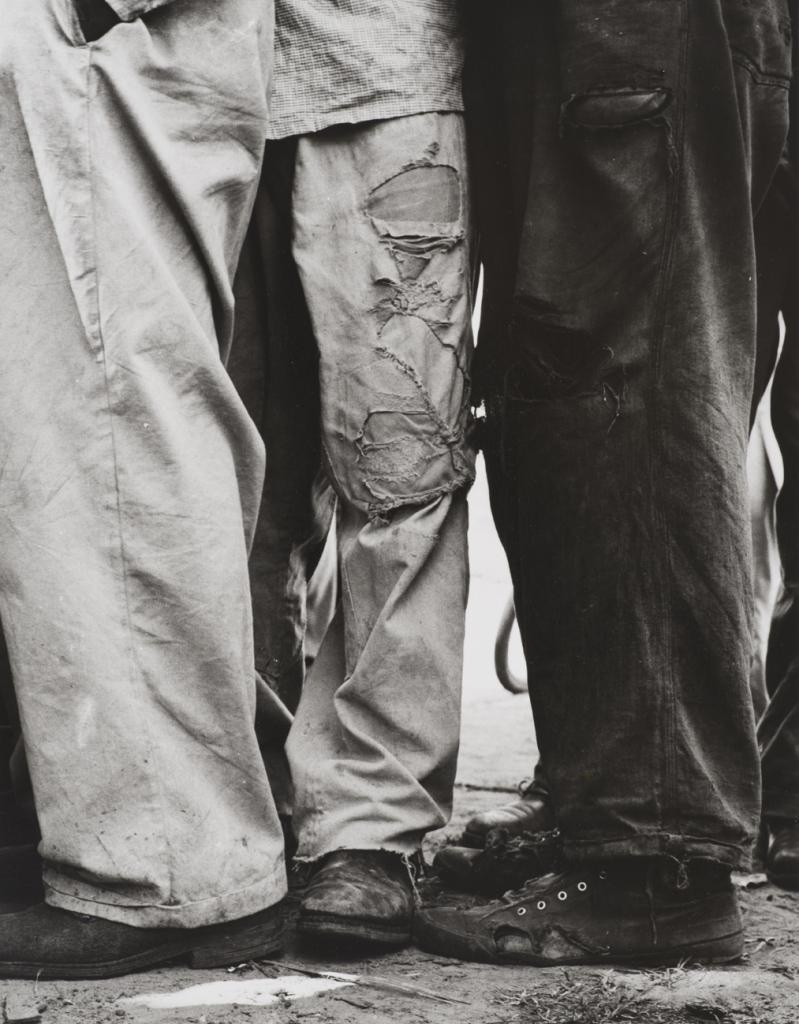 By: Delphine Simms, Photography Curatorial Assistant
Today we celebrate what would have been photographer Raúl Corrales' 91st birthday. Currently on view in the exhibition, Looking In, Looking Out: Latin American Photography, Corrales' legacy is that of a powerful force in the Cuban revolution. A self-taught photographer, Corrales established a career as a photojournalist after securing a job with his local newspaper. In 1959, he would work for Revolución, the new government newspaper. Corrales travelled with Fidel Castro documenting the iconic moments in Cuban history. Having studied the works of Farm Security Administration photographers such as Walker Evans and Dorothea Lange, Corrales' is similarly attentive to the hope and strength of the people. 
Seen here in Blue Jeans, Cuba (1948) the weathered jeans hint to the everyman, a uniform both for the rural worker and the soldiers of the revolution. Often faceless, the subjects of Corrales' photography monumentalize the Cubans behind the revolution; he is their photographer just as much as he is a photographer of the leaders. He illustrates a revolution for the people. 
Corrales passed away in April of 2006, leaving his archive in Cuba's Office of Historical Matters. Certainly, this archive demonstrates incredible propaganda for the revolution as well as photojournalistic documentation, but we celebrate it today for its monumental effects on the history of photography, still allowing the viewer to witness a powerful revolution. 
Image credit: Raúl Corrales, Blue Jeans, Cuba, 1948. Gelatin silver print. Santa Barbara Museum of Art, Museum purchase with funds provided by the Cheeryble Foundation. © Raúl Corrales Estate, Courtesy of Couturier Gallery.