Through Vincent's Eyes: Van Gogh and His Sources

This exhibition seeks to immerse viewers in the visual imagination of one of the most beloved artists in the world. Presenting 20 works of art by Van Gogh alongside some 75 objects selected to reflect the surprisingly varied art that he most admired, the show firmly reconnects Vincent to his late 19th-century context. Over 60 artists are represented in the exhibition, including Jules Breton, Anton Mauve, Adolphe Monticelli, Léon-Augustin Lhermitte, Jean-François Raffaëlli and a host of other names less familiar to most American audiences, as well as the better known Romantic master Eugène Delacroix, the artists of the Barbizon school and the Impressionists and Post-Impressionists, including Claude Monet and Paul Gauguin. By juxtaposing celebrated artworks by Van Gogh with works by the many artists he admired, the show seeks to foreground both Vincent's indebtedness to and radical departure from the art world of his day. The exhibition also taps into Van Gogh's literary imagination by displaying first-editions of novels by Charles Dickens, Harriet Beecher Stowe, Leo Tolstoy and Edgar Allan Poe to conjure up the fictional worlds that enflamed Vincent's inner eye.
---
Members get free admission! Not a Member? Join today!
---
Principal Sponsors:

Lady Leslie Ridley-Tree
Elaine F. Stepanek Foundation
The Luria/Budgor
Family Foundation
Major support by:
Gina Jannotta
Nancy and Doug Norberg
Diane Sullivan
Barbara Woods
Additional funding is provided by: Pat Aoyama and Chris Kleveland, Christine and Michael Holland, Robert Lehman Foundation, Consulate General of the Netherlands in New York, Dutch Culture USA Program, Santa Barbara Beautiful, City of Santa Barbara Events and Festivals Grant Program, and SBMA Dead Artists Society.
This exhibition is supported by an indemnity from the Federal Council on the Arts and the Humanities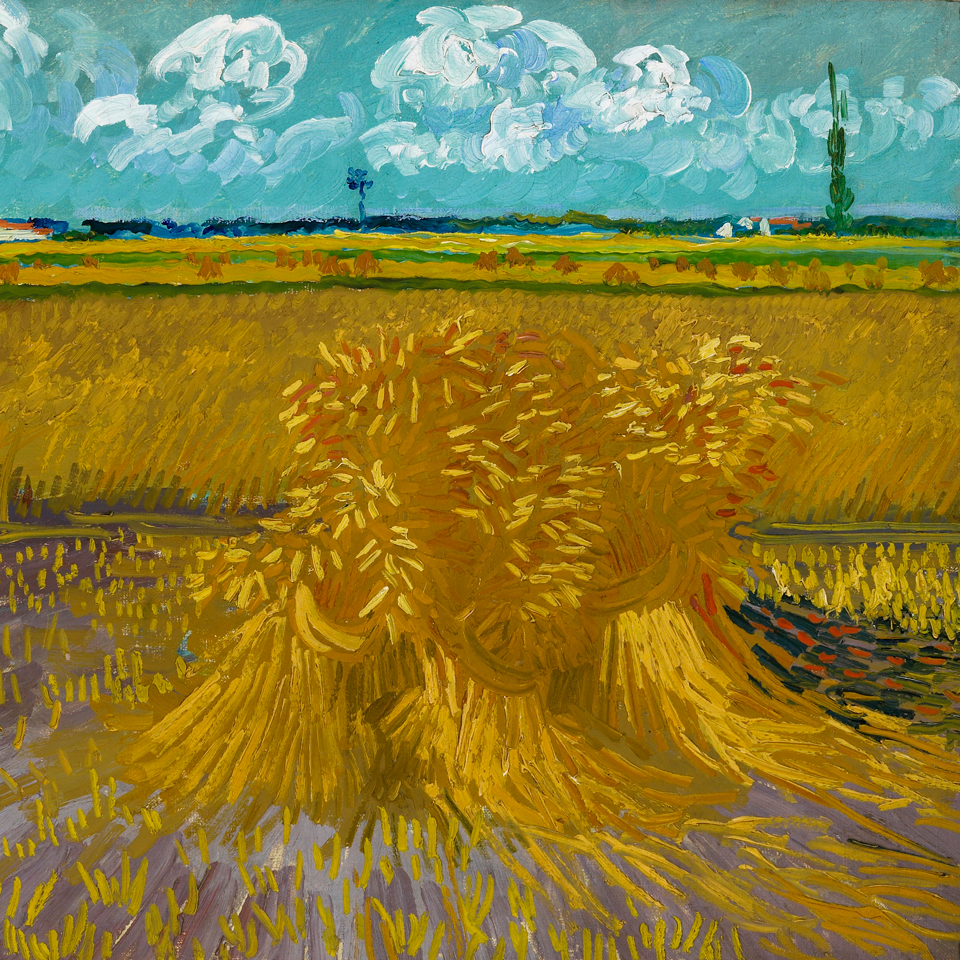 Santa Barbara Museum of Art Presents West Coast Debut of Through Vincent's Eyes: Van Gogh and His Sources
School Field Trips (K-12)
Book a field trip for your students to visit Through Vincent's Eyes: Van Gogh and His Sources! In this 45-minute guided tour, 3–12th grade students are introduced to Vincent van Gogh's life and work, as well as the many artists and writers who inspired him. Register here.
During the run of the exhibition (February 27 - May 22, 2022), school tours are available on Tuesday and Thursday at 10:00 and 10:30am. Field trips must be booked at least three weeks in advance.
All K-12 school tours at SBMA are offered free of charge. Busing for students from Santa Barbara, Goleta, and Carpinteria to the Museum is FREE. For those outside of these three districts, transportation stipends are available.
For questions, please contact SBMA's Education Department at 805.884.6457 or email Elena Hancock at ehancock@sbma.net.
School Field Trips (College)
To book a tour for colleges and universities, please call 805.884.6423 or email groupvisits@sbma.net. Museum Visitor Services staff are happy to assist you.
Van Gogh Community Partners Portal
---