Submitted by melliott on Mon, 12/07/2015
There is still time to sign up for our Winter Workshop on December 12th where children ages 5-12 can create unique works of art for holiday gift giving inspired by current exhibitions Looking In, Looking Out: Latin American Photography, Geometry of the Absurd: Recent Paintings by Peter Halley, and Interventions: Cayetano Ferrer.
The younger children will make holiday tree sculptures, painted in Day-Glo hues inspired by Peter Halley's palette in his large-scale paintings. Each tree will be decorated with multi-media ornaments fashioned out of wood, marbled paper, paint, and wire, and tree skirt collages inspired by Cayetano Ferrer's installation of patterned carpet remnants.
They will also create exhibition-inspired luminaries in geometric shapes or from delicate paper flowers made of old book pages after Flor Garduño's Basket of Light.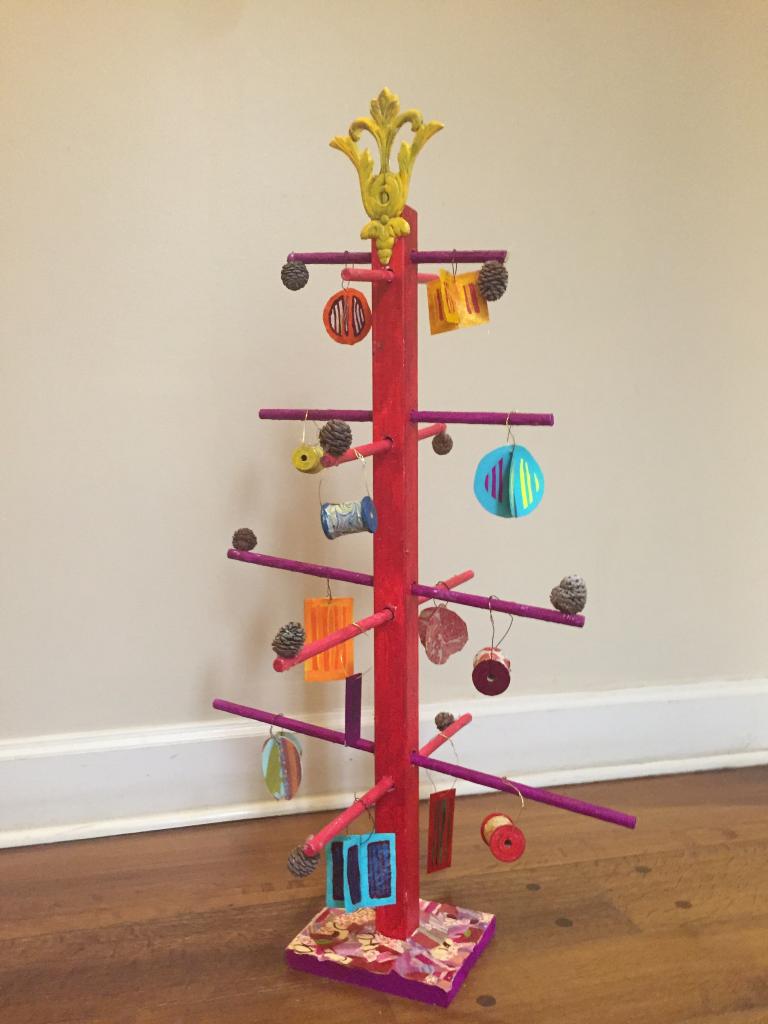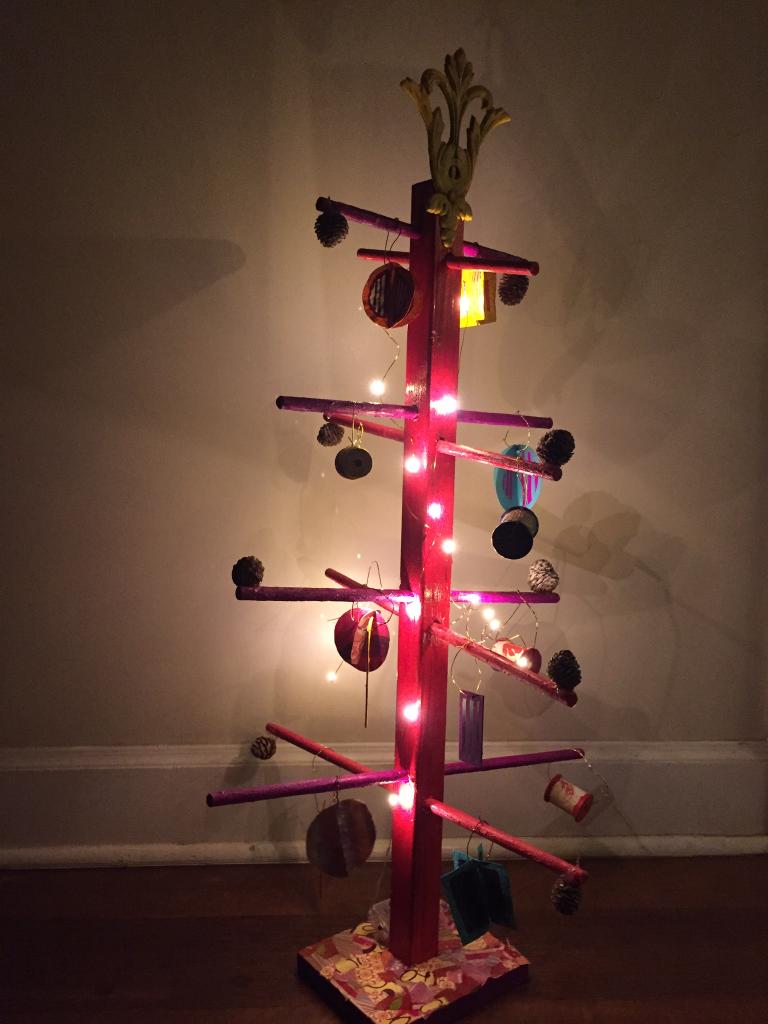 prototype by SBMA Teaching Artist, Nicola Ghersen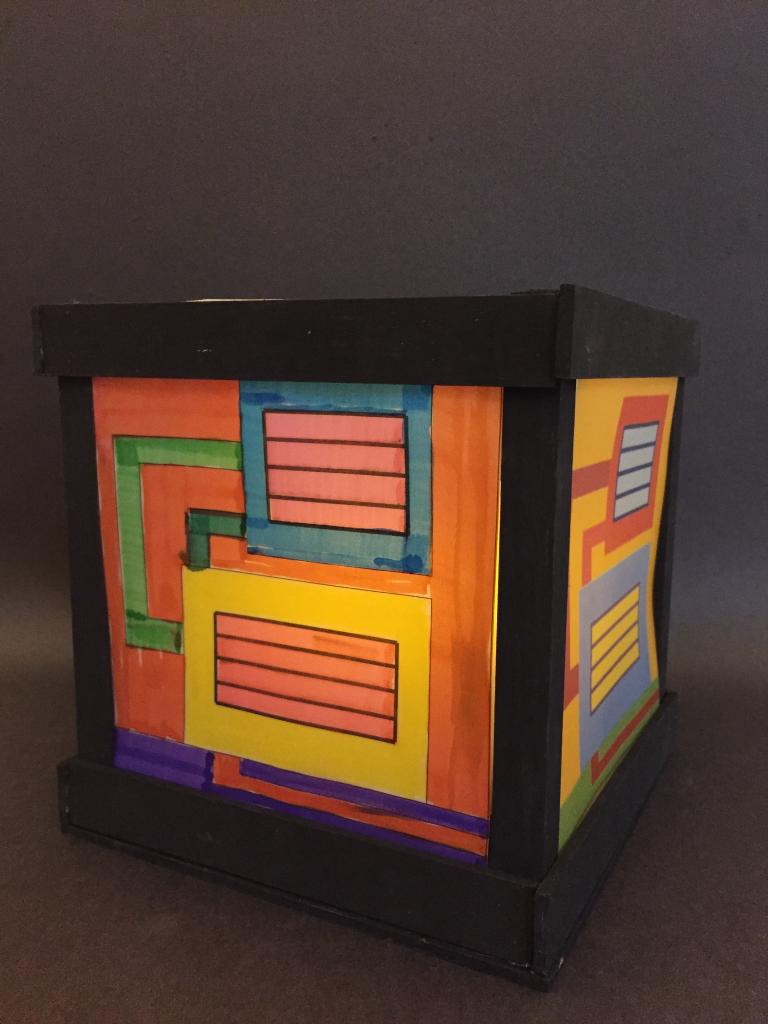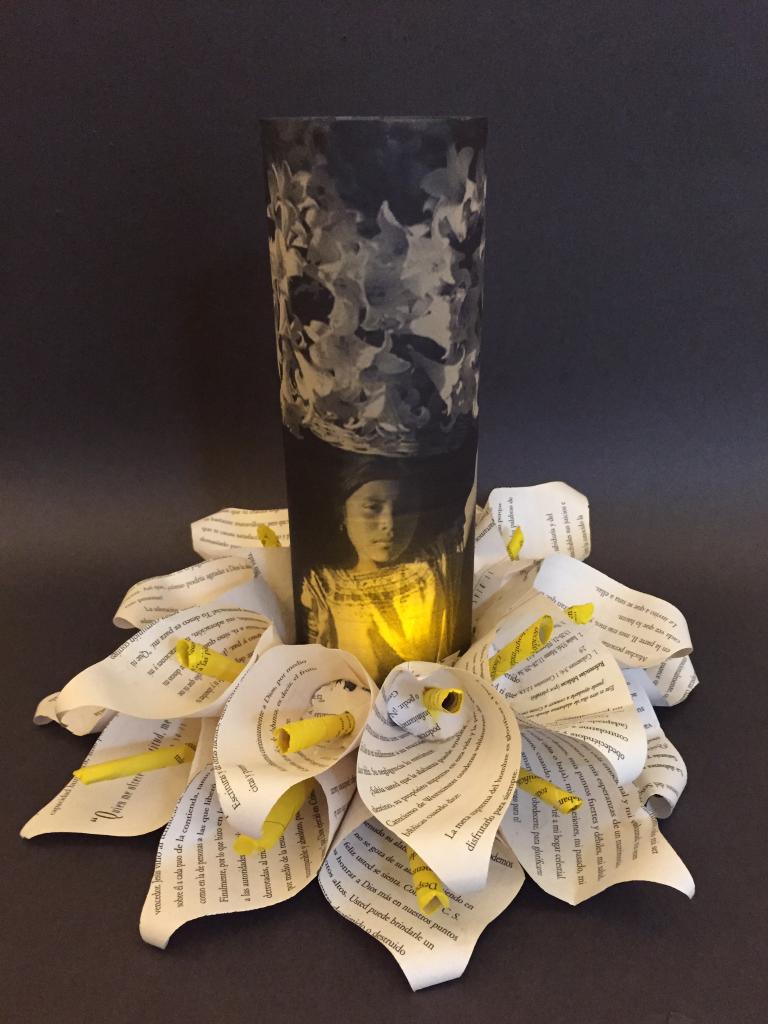 prototypes by SBMA Teaching Artist, Laura Manriquez
The older children will design wired-wrapped quartz necklaces painted in gold and create pattern-printed bags inspired by Cayetano Ferrer's presentation of stone fragments and casino carpets on view at the Museum.
For their second art project, they will paint boxes with Oaxcan designs, sculpt "wish objects" out of clay, and hand write their wishes on wooden tags inspired by Eniac Martinez's photograph Herbal Medicine in the Latin American photography exhibition.
Click here for more information and to register!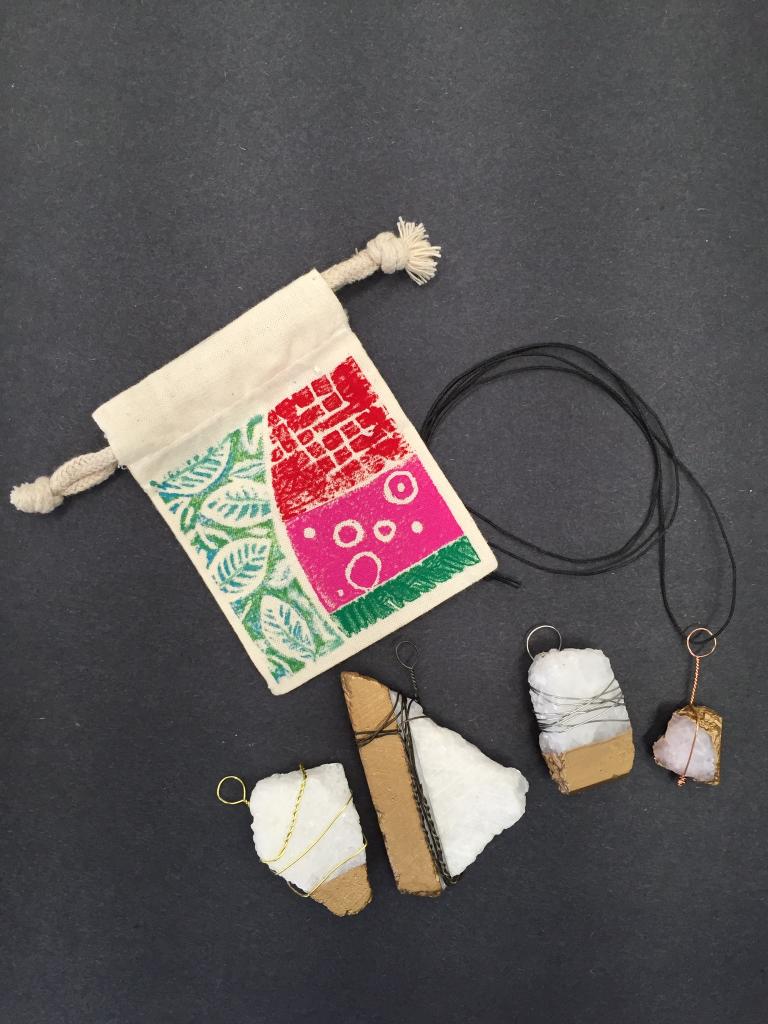 prototype by SBMA Teaching Artist, Jessie McCurdy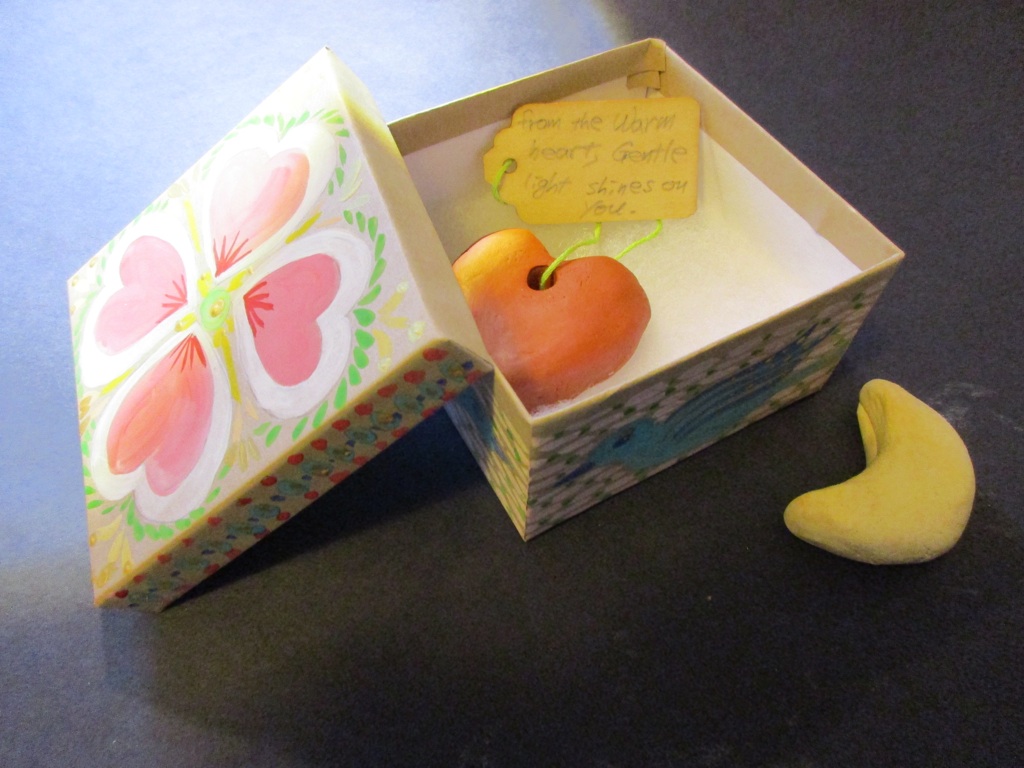 prototype by SBMA Teaching Artist, Itoko Maeno