Support SBMA Today!
---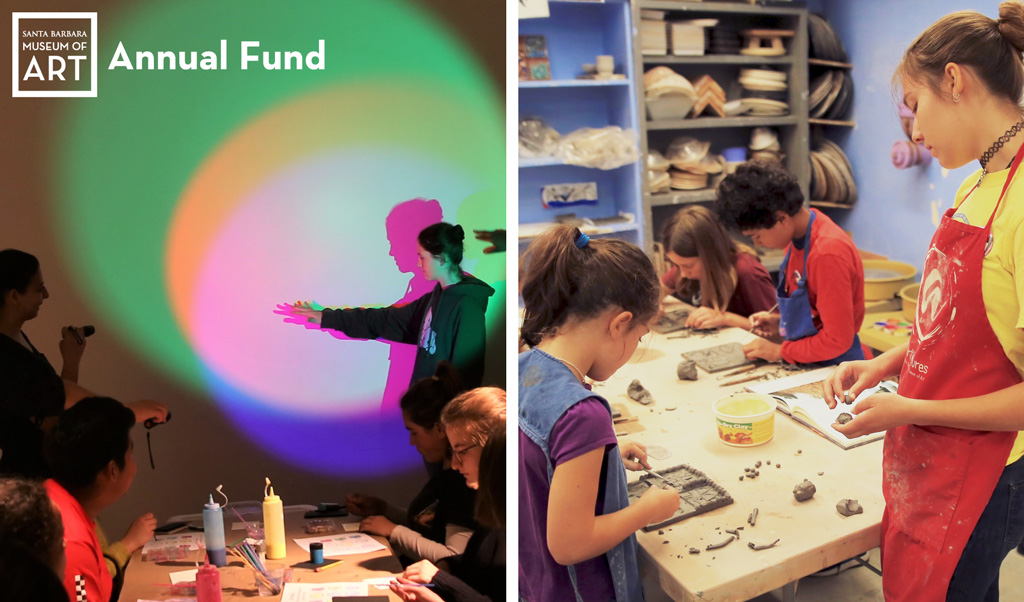 ---
The Santa Barbara Museum of Art believes in the power of art to enrich, nurture, and unite us. We strive to present exhibitions of international significance, offer exceptional and innovative education programs to people of all ages, and cultivate a welcoming community for all at the Museum. Your gift directly supports the Museum's efforts to integrate art into the lives of people.
Make an impact by donating to SBMA today! Thank you for your generous support in fostering meaningful connections with art in the community—and beyond.
SBMA is your Museum. As such, you may choose to support an area of the Museum that interests you most.
Your gift to the Annual Fund goes where it's needed most. From presenting world-class exhibitions; to offering an array of exceptional, free education programs; to maintaining Museum facilities and day-to-day operations.
Your gift to the Imagine More Capital Campaign supports a brighter future at SBMA. From improved gallery spaces; increased community spaces; enhanced Museum experience; and critical facility needs.
Your gift toward Art Camp Scholarships ensures deserving students can attend Art Camp sessions. Just $300 underwrites the cost of Art Camps for one child for one week.
For any questions please contact 805.884.6490.