Educator Events & Workshops
Register to attend an educator event to gather with other teachers and SBMA Educators to explore ways of enlivening the classroom using Museum objects as inspiration and teaching tools. 7 – 12 grade Art Teachers can sign-up for day long studio art workshops. All lessons are inspired by current Museum exhibitions and connected to the Visual and Performing Arts Content Standards and Common Core State Standards.
Online registration will be available Monday, August 29th.
K – 6 Program Brochures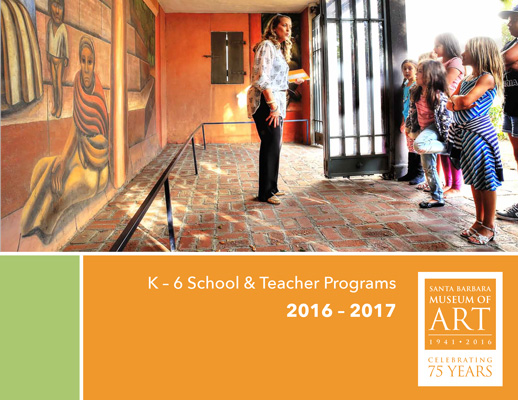 Jr. High & High School Program Brochures