Family 1st Thursdays & Studio Sundays
Family 1st Thursdays
5:30 – 7:30 pm
Free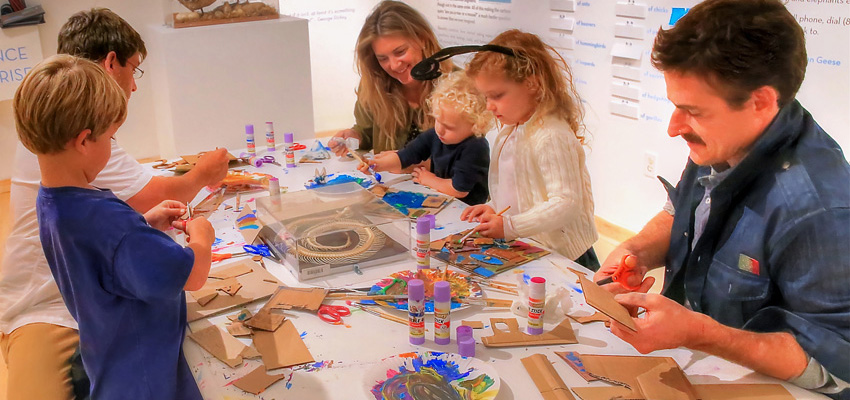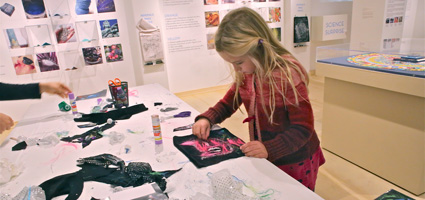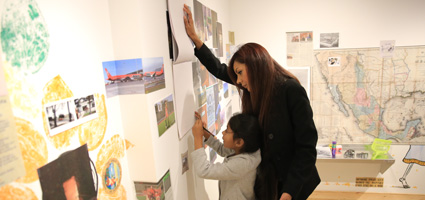 Bring the whole family to enjoy 1st Thursday together in SBMA's Family Resource Center. Museum Teaching Artists are available to assist families in creating special exhibition-based art projects. Afterwards, enjoy the galleries until 8 pm.
Family 1st Thursday Events by Date
Studio Sundays
1:30 – 4:30 pm
Free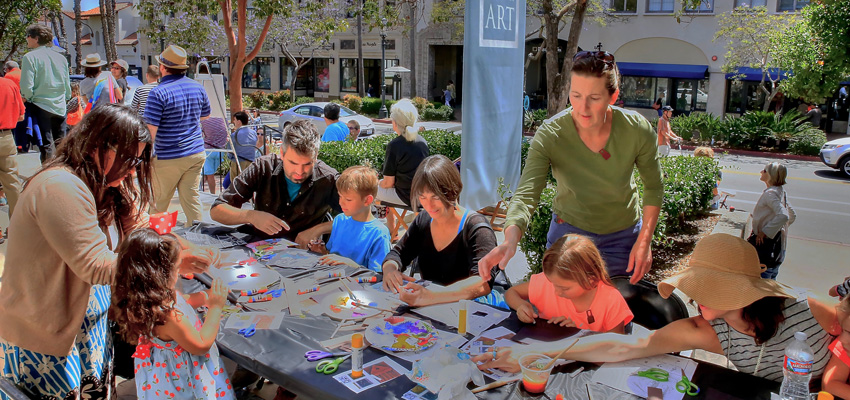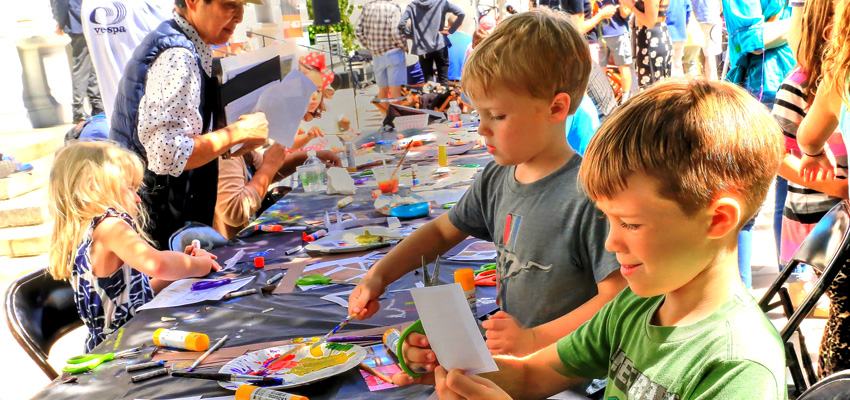 Visitors of all ages are welcome to participate in this hands-on workshop with SBMA Teaching Artists. On the second Sunday of each month participants explore a different medium, including clay, metal, ink, wood, photography, and paper. All projects are inspired by works of art in the Museum's permanent collection or special exhibitions. Participants also receive free passes for entrance to the museum.
Studio Sunday Instructionals

Studio Sunday Video Gallery
Instructions
August 2020 Activity Instructions
August 2020 Activity Materials
April 2020 Activity Instructions
March 2020 Activity Instructions
February 2020 Activity Instructions
January 2020 Activity Instructions
December 2019 Activity Instructions
November 2019 Activity Instructions PDF
October 2019 Activity Instructions PDF
September 2019 Activity Instructions PDF
August 2019 Activity Instructions PDF
July 2019 Activity Instructions PDF
June 2019 Activity Instructions PDF
May 2019 Activity Instructions PDF
April 2019 Activity Instructions PDF
March 2019 Activity Instructions PDF
February 2019 Activity Instructions PDF
January 2019 Activity Instructions PDF
December 2018 Activity Instructions PDF
October 2018 Activity Instructions PDF
September 2018 Activity Instructions PDF
August 2018 Activity Instructions PDF
July 2018 Activity Instructions PDF
June 2018 Activity Instructions PDF
May 2018 Activity Instructions PDF
April 2018 Activity Instructions PDF
March 2018 Activity Instructions PDF
February 2018 Activity Instructions PDF
January 2018 Activity Instructions PDF
December 2017 Activity Instructions PDF
November 2017 Activity Instructions PDF
October 2017 Activity Instructions PDF
September 2017 Activity Instructions PDF
August 2017 Activity Instructions PDF
July 2017 Activity Instructions PDF
June 2017 Activity Instructions PDF
May 2017 Activity Instructions PDF
April 2017 Activity Instructions PDF
March 2017 Activity Instructions PDF
February 2017 Activity Instructions PDF
January 2017 Activity Instructions PDF
December 2016 Activity Instructions PDF
November 2016 Activity Instructions PDF
October 2016 Activity Instructions PDF
September 2016 Activity Instructions PDF
August 2016 Activity Instructions PDF
July 2016 Activity Instructions PDF
Studio Sunday Events by Date