Welcome to Storytelling at SBMA! We invite you to listen to stories told by our Museum educators and docents. Each story relates to an object in our permanent collection. Check back often for new stories added!
To listen, just hit the play button below the story titles.
Momotaro, the Peach Boy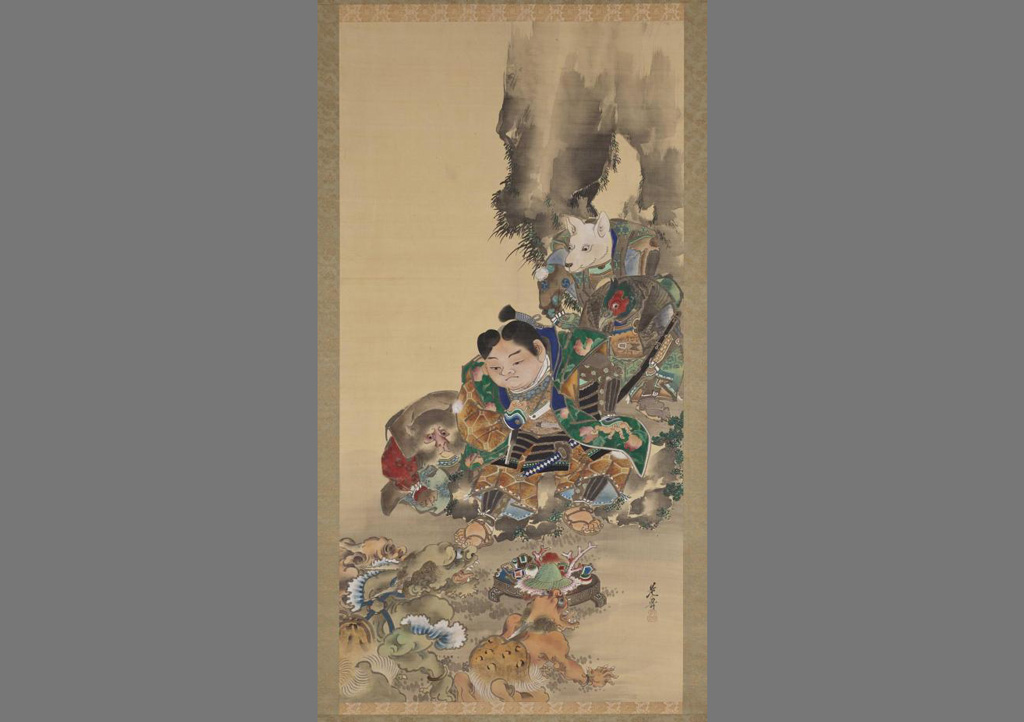 ---
Shibata Zeshin, Momotaro (Peach Boy) Subjugating Demons, n.d. Ink on silk, hanging scrool. (2009.73)
---
The Story of Ganesha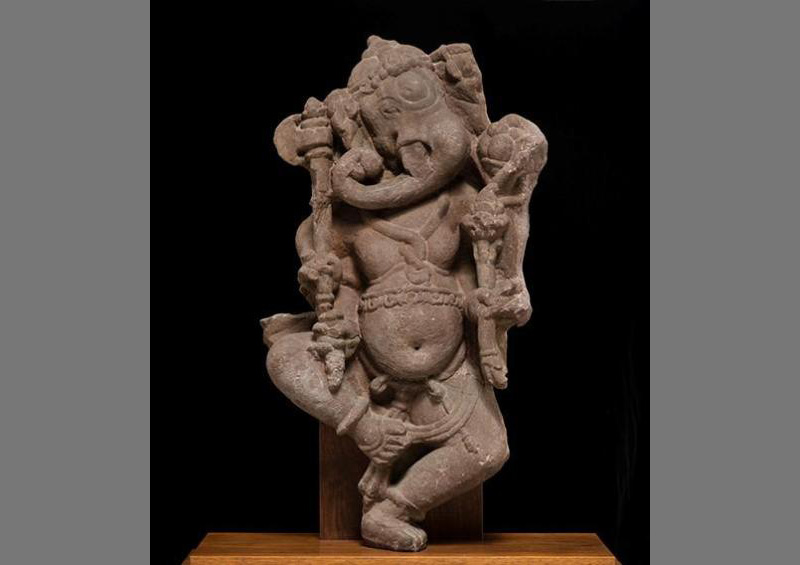 ---
Dancing Ganesha, Remover of Obstacles, India, Uttar Pradesh, 11th century. Sandstone. (2019.28)
---
The Story of Vajrabhairava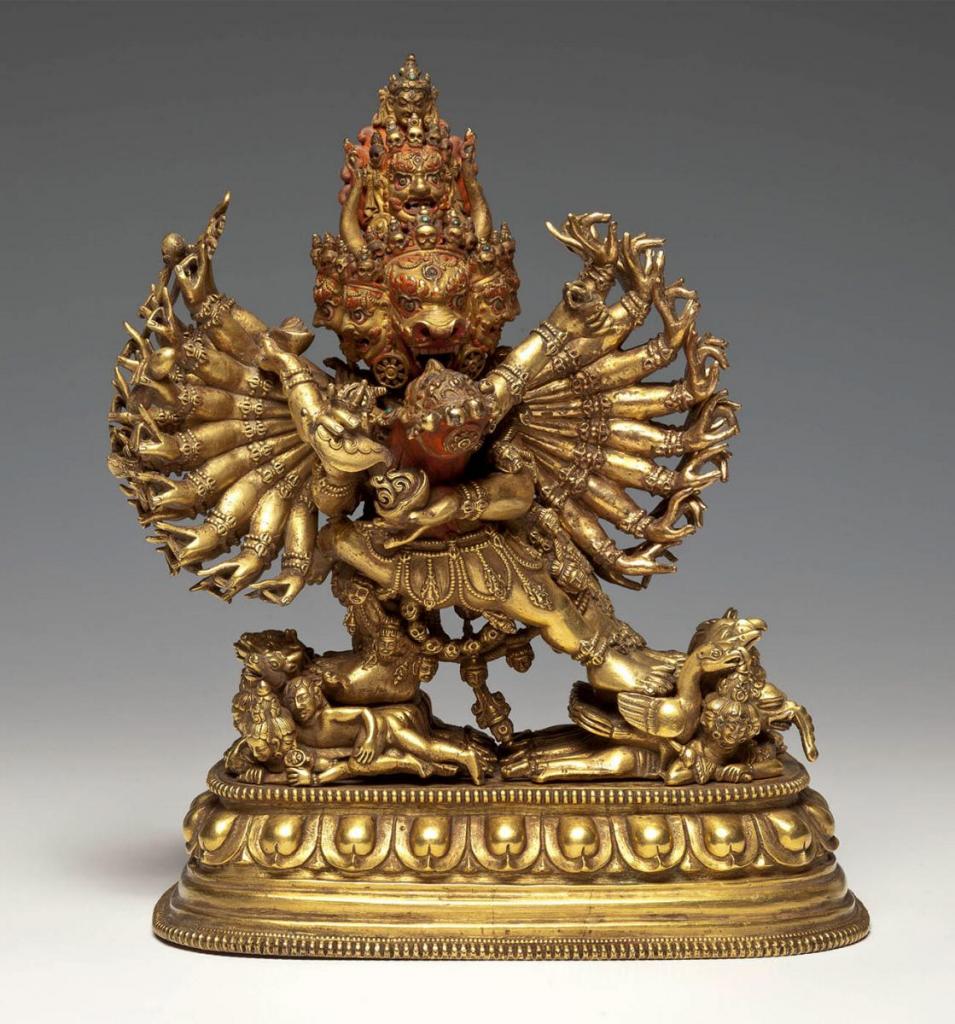 ---
Vajrabhairava Embracing Consort, Tibetan, late 17th century. Gilded bronze with traces of paint. SBMA, Museum Purchase with the John and Peggy Maximus Fund
---
The Year of the Ox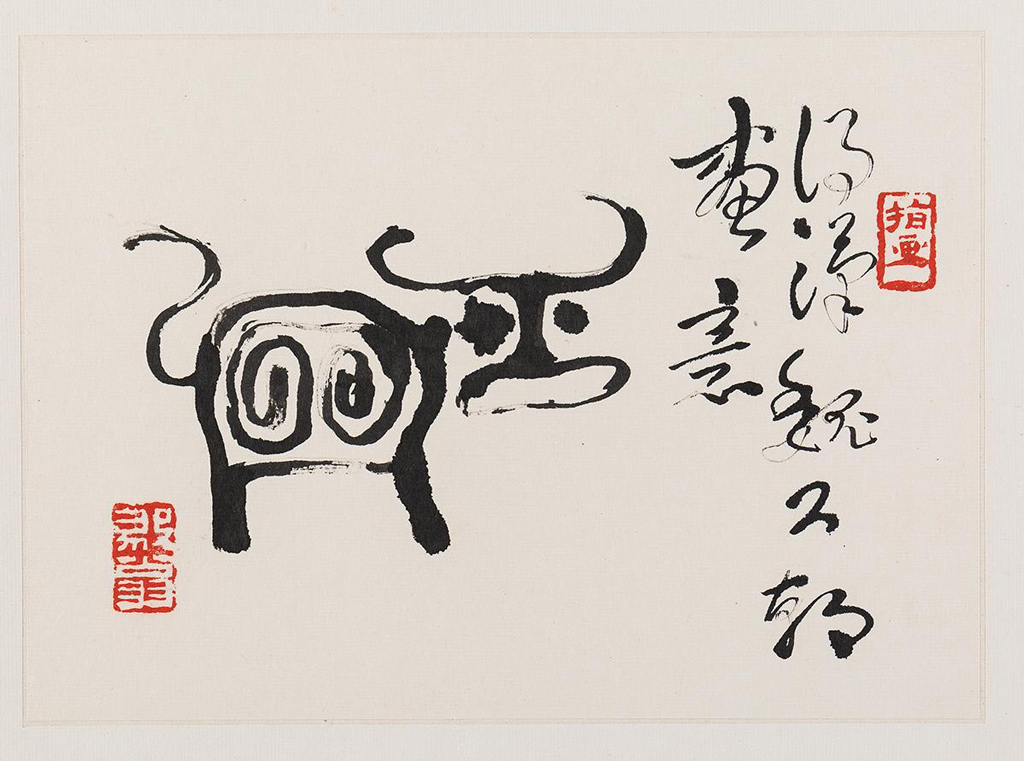 ---
Jiao Yi, Finger Painting of Ancient Oxen, 1979. Ink on paper; album of 14 paintings. SBMA, Gift of Kevin and Karen Baltazar.
---
The Legend of Perseus and Medusa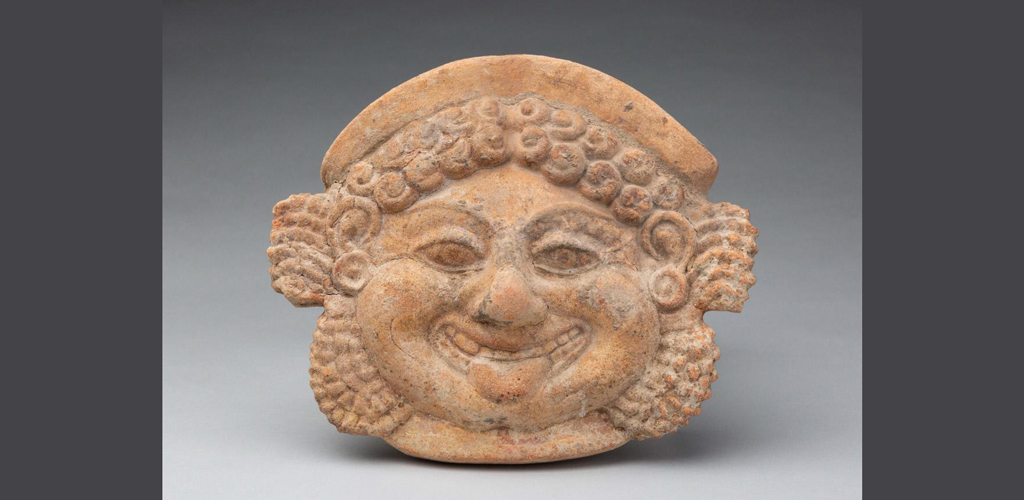 ---
Antefix with the face of Medusa, Greek, South Italian, late 6th century BCE. Terracotta with traces of paint. SBMA, Gift of Robert M. Light and Donald Outerbridge, 1998.67.8.
---
Dancing Krishna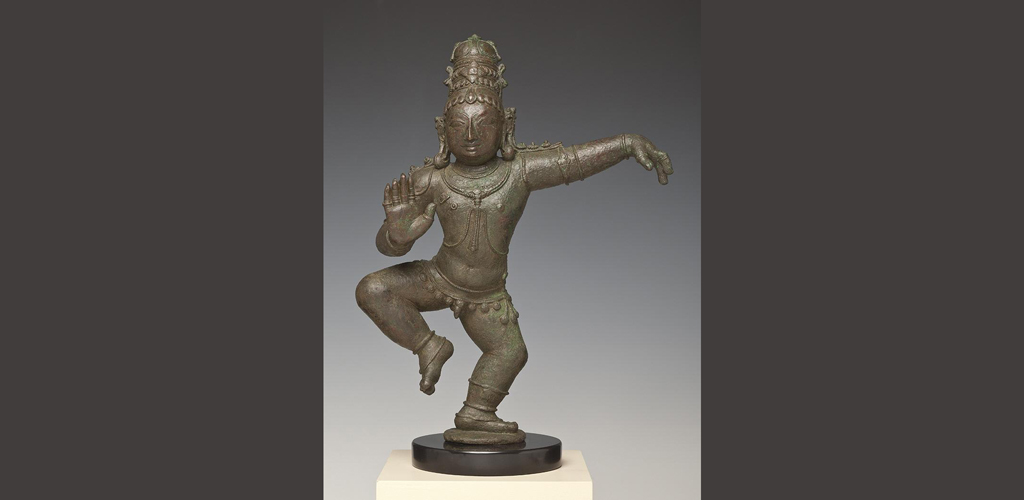 ---
Processional Figure of Dancing Child Krishna, India, Tamil Nadu, late Chola period, 13th century. Bronze, 8 1/2 x 13 1/2 x 5 1/2 in. SBMA, Museum purchase,1970.9.
---